Area Septic Installation Service Testimonials
Area Septic Installation Testimonials
For over 10 years, Area Septic Installation has offered the highest quality grinder and septic pump services for both residential and commercial clients in southern Wisconsin. We built a name for ourselves by offering outstanding customer service and appreciate your feedback. Our job is not complete until our client is satisfied with the finished result. Read what our clients have to say about our grinder pump repair and residential septic pump repair.
Mark Ricke
My grinder pump died during sub-zero conditions. Andy at ASI gave me sage advice that both saved me money and kept his crew safe. I could not be more impressed by the integrity and customer service that I was given . The two men that replaced the broken pump were both skilled and gentlemanly. I feel blessed to have had ASI do the job for me. They also were far cheaper that what my neighbor paid for the same work. Thanks ASI.
Ann Mcallister
Excellent customer service from all employees. Professional job, they left with everything cleaned up and completed all construction exactly as stated. Would highly recommend this company, Andy runs an exceptional operation.
John Hoffman
Outstanding! Had emergency service during holiday with a dozen people visiting. Came out within four hours of phone call ( on an hour and a half one-way service call to get here) and removed and replaced pump with no drama. Extremely reasonable bill, and further, 10 months later had alarm go off on sewer pump with the same response time and repaired perfectly under warranty. Very hard to find a plumbing repair service/sewer service that is honorable reasonable and responsive. I would give it six stars if I could...
Bill King II
I live in the Mary Lane Area Sanitary District which covers the Village of Lac LaBelle and a portion of the Town of Oconomowoc. Area Septic Installation was called to repair (on behalf of MLASD) our grinder pump which failed for the first time in 30 or so years. We placed a call to the district at 8pm on a Sunday night. By noon the next day we were back up and running. The scheduling of running a new electrical conduit underground was coordinated with us. The crew was respectful of our property and very professional. I would highly recommend them.
Shelly Bayer
Needed a mound installed. Can't say how smooth the project went. No stress! On time, good communication. Really impressed with this company! Owner on the job daily. A+++
Ken Robelia
We learned that we needed a new holding tank installed with just 2 weeks to go until we closed on our house we were selling. We were moving out of state and also had a house to close on there that we were in danger of losing. Andy made our project a priority so we could close on time. The most excellent customer service ever! All workers were very polite and did a great job! The project was completed and we will be moving on time! My wife and I can't even begin to express how grateful we are to Andy! Seriously he has been a life-saver!! Highly recommend!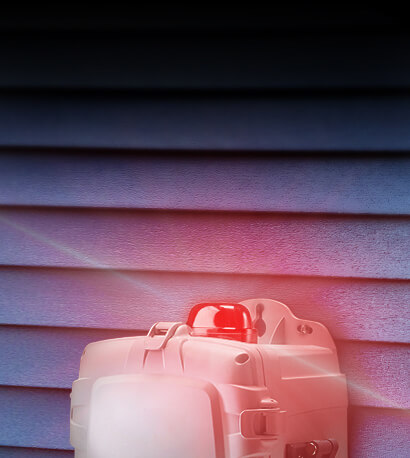 If you hear your
Septic Alarm

Call Area Septic Installation Immediately!